| | |
| --- | --- |
| Id-Control 2019 | Identification and Control : some challenges |
| 18-20 June 2019 | University of Monastir, Monastir, Tunisia |
Identification and Control : some challenges
This conference is focused on the identification and control theory. Specifically, we present the various latest techniques, methods and their applications in the wide range of control of partial differential equation as well as identification problems.
The conference is composed of 3 mini-courses, invited talks, short contribution talks and posters.
Young researchers are welcome to propose an oral talk or a poster.
The meeting will take place in Hotel Monastir Center, Avenue Habib Bourguiba-5000 Monastir, Tunisie.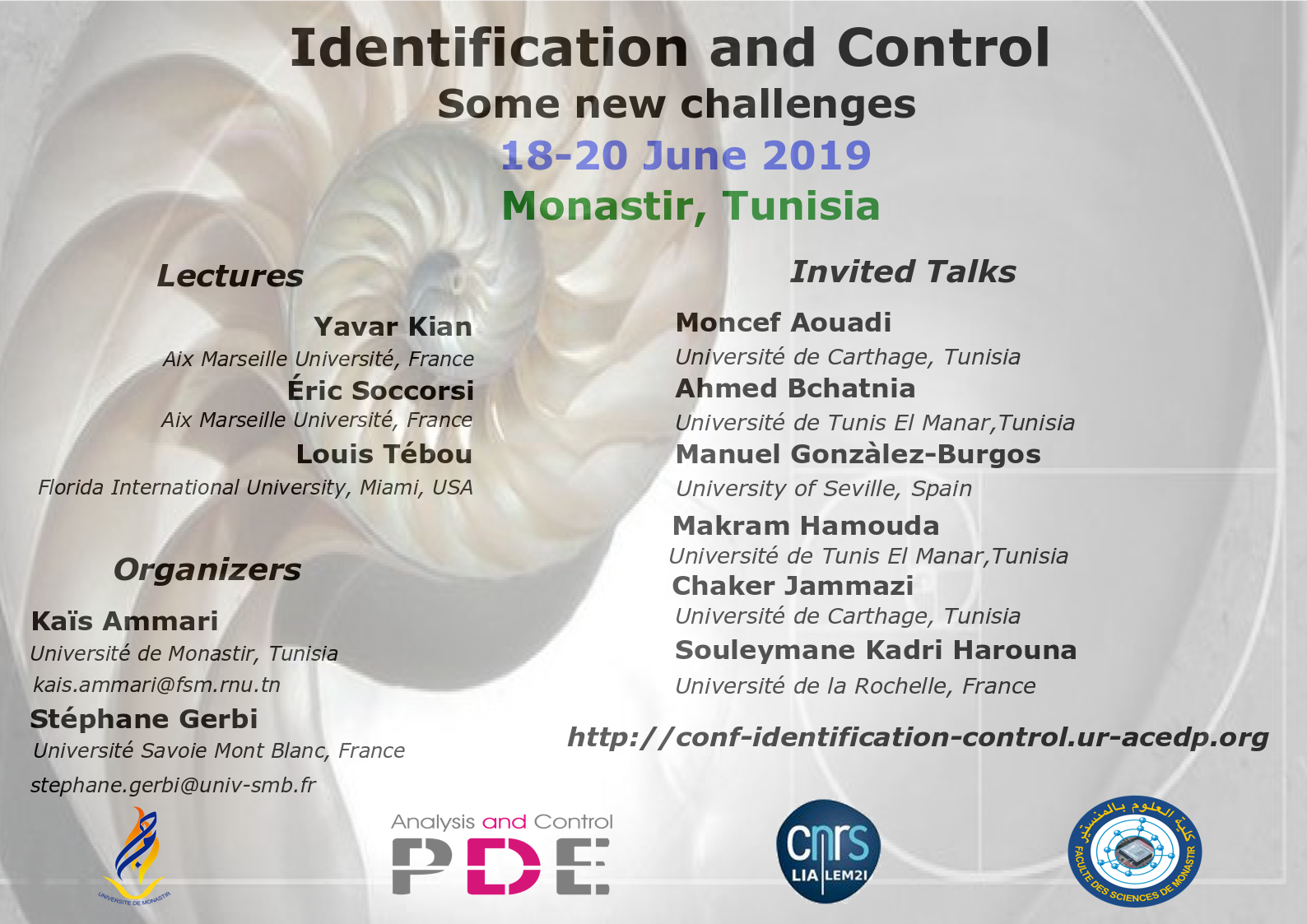 Download the poster of the conference.
Download the booklet of the conference.
Organising committee
Secretariat
Financial support
Financial support